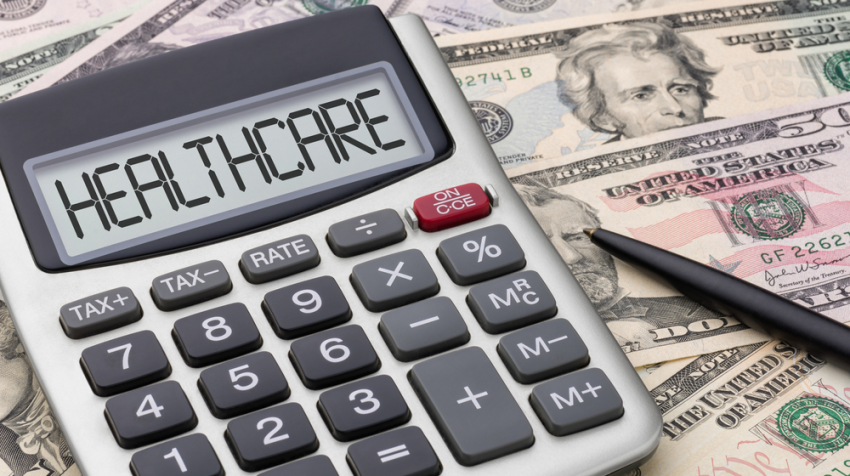 The Trump administration is currently in the process of attempting to increase generic production and incentivize pharmaceutical companies for lowering list prices.  On Friday, May 11, President Trump shared his blueprint to lower drug prices known as, "American Patients First."
What does this mean for the healthcare and pharmaceuticals industries? 
"We support the administration's efforts to tackle out-of-control drug costs, which include addressing the root cause: skyrocketing list prices set by pharmaceutical companies. While the pharmaceutical industry spends hundreds of millions of dollars on advertising and lobbying campaigns blaming others, consumers continue to bear the burden of rising drug costs. Something has to change." – Mark Bertolini, Aetna CEO.
The Health and Human Services Department describes the plan as multi-faceted, attacking on the fronts of 'better negotiation',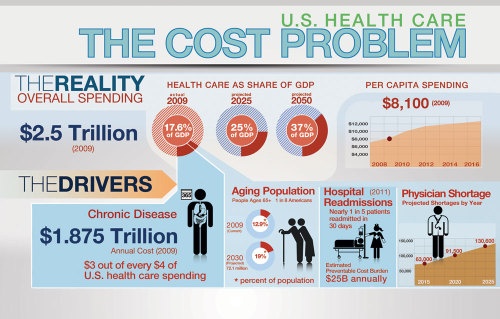 'creating incentives to lower list prices', 'reducing patient out-of-pocket spending' and 'increasing competition'.
Health and Human Services (HHS) Secretary Alex Azar identified 4 causes for high drug prices:
High drug list prices

Government regulations that impede innovation and access

Foreign countries that are "free-loading" from American investment in innovation

High out-of-pocket costs for drugs
The blueprint responds to those challenges and outlines several points including: the Administration's stance on drug pricing; actions the Administration has taken already to address drug pricing; actions President Trump may direct HHS to take immediately; and "even bolder actions to bring down prices."
The potential strategies for reform can be grouped into: improved competition, better negotiation, incentives for lower list prices and actions to lower out-of-pocket costs for patients.  During his speech, President Trump criticized a number of industry players for their roles in the current pricing climate. Secretary Azar stated the majority of the actions outlined in the blueprint can be done by executive action and stressed that the Administration plans to get to work right away, although the full plan will take years to completely implement.
The mission statement is to ultimately lower drug prices for consumers, but without harming the pharmaceutical industry greatly.  Rising drug costs have long been a problem for consumers, with patients sometimes experiencing the shock of raised costs up to 5,000 percent, such as in the case of Martin Shkreli's egregious move to raise the price of Daraprim. The choice to exponentially raise the cost of Daraprim — a life saving medication — would eventually earn Shkreli the titles of 'Pharma Bro' and at some points 'the most hated man in America'.
Stocks for many pharmaceutical manufacturing companies were rising after the announcement of President Trump's plan. His plan suggests not allowing Medicare to take advantage of its status as a federal healthcare program which dominates the insurance marketplace to negotiate  directly for better prices.  According to President Trump, "We will have tougher negotiation, more competition and much lower prices at the pharmacy counter, and it will start to take effect very soon." President Trump is hoping to simplify the process for the FDA to approve generic drugs and make them more readily available on the market, as well as prioritizing American consumers and attempting to ensure patients pay the lowest possible out of pocket cost.  
"Right now, we don't have a truly free market when it comes to drug pricing, and in too many cases, that's driving prices to unaffordable levels for some patients." – Scott Gottlieb, FDA commissioner 
President Trump has definite ideas of the cause of these problems for American consumers. He has stated that globally, forced low prices from drug makers due to regulations and laws are causing American companies to pay more to compensate for the cost of developing drugs and treatments. This is in opposition to what experts believe, that the cost of drugs and drug production around the world has a negligible effect on pricing in the United States. Despite President Trump's campaign platform, his actions taken in office may be beneficial to the pharmaceutical industry. He also hopes to reduce the financial stress placed on elderly Medicare recipients. 
Much like the Affordable Care Act set into motion by former President Barack Obama, this proposed plan will no doubt have its critics,  but may potentially be a benefit to the pharmaceutical industry and to consumers. Only time will tell how the proposed ideas will play out in actuality, and how American consumers will be affected. 
{{cta('f37d0f23-db8f-4e7a-bb8d-8b80afd9fac0')}}