Certain industries undergo mergers and acquisitions more often than others. Industries with a significant global market share are attractive for other companies, investors or venture capitalists that see a huge upside and immediate return on investment. Although merger and acquisition activity is common in many industries, in the pharmaceutical industry it has noticeably reduced the number of major companies over the past 15 years. The short-term business rationale for this extensive consolidation might have been reasonable, but at what cost to research and development productivity?
In pharma, we anticipate attention in early stages of development that encourage the idea that somebody will be pursuing the asset we have worked so hard on.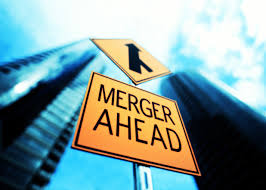 But, does this thinking disrupt how we're conducting the development life cycle?
There are enormous pressures to bring a drug to market. The initial investment requires a tremendous amount of money in an asset to bring it to market–but regardless of investment, is it too much? Is it worth taking the asset all the way?
"It may now cost an average of $2.5 billion to get a novel drug to market. Further, very few products ever hit blockbuster status – $1 billion in annual sales – making the investment for R&D increasingly costly for companies." -Nicole Fisher, Forbes
For a while now the idea of large pharma turning into banks that purchase the smaller or biotech companies is evident in today's landscape. If a large company has more assets than a typical biotech, why are research and development declining in the large pharma sector?
"New therapies are critical, but the problem isn't a lack of desire or spending. The big companies just aren't working effectively." –Juliet Preston, MedCity News
According to a recent report, smaller biotechs have seen a decline in overall performance. However, they continue to outperform big pharma in measures of innovation, on average generating returns up to three times higher. The ability for a large pharmaceutical company to conduct a concerted effort and spend funds looking, researching and purchasing smaller biotechs that are on the path to produce a positive asset is where the dollars are landing. Why go through the risk and trouble of R&D with a chance of failure and wasted money when you can buy an asset that is ready for approval and market?
Should we accept that large pharma could essentially be the bank for life sciences?
Essentially and economically this idea has the potential to be beneficial to all parties involved. We are all looking to reduce costs, increase efficiency and bring successful assets to market, then ultimately to patients. If a large pharma organization can successfully bridge a project and the market after the smaller biotech has completed due diligence, research, and development, this means more successfully produced drugs that can provide patients with greater options.
On the other hand, drug companies simply acting as financial venture capitalists to smaller companies weakens the successful R&D track record track record that is the foundation of the success of big pharma. Big pharma remains big pharma by virtue of the revenue generated from producing blockbuster drugs.
If there is a balance to bring attention to small biotechs looking for financial help to push their assets through and drug companies to fill their pipelines with promising projects, then mergers and acquisitions will continue to drive the research landscape. In this scenario, R&D at large drug companies will recede to the background, but should not be ignored entirely. After all, R&D is still the cornerstone of the companies that need to continue to produce drugs in our ever changing landscape.
{{cta('f37d0f23-db8f-4e7a-bb8d-8b80afd9fac0')}}