Decision-making is a core function of any drug development firm.  Developing drugs demands a firm to be highly innovative, while at the same time the activity is strictly regulated. – Antti Jekunen, NCBI                                                                                             
When moving through the drug development process the high stakes decisions made will save or cost tens to hundreds of millions of dollars.  Making a decision in a timely manner with precision and accuracy is essential to bringing a drug to market.  Pressure from investors, stakeholders, stockholders, and regulators have critically changed the dynamic and pressure involved and still, the pharma industry does not adapt to innovation and maximize available technology.  How many hours are wasted searching through scribbles in random lab notebooks, searching for analytical results scattered across a desk, or hunting for stability results that you know you had in this email somewhere…..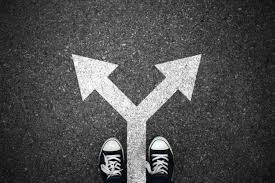 The process only becomes more expensive as the product lifecycle continues and red tape, archaic methodology and non-collaborative efforts perpetuate inefficiency, disorganization and costly delays resulting in the unnecessary repetition of work and searching for data and documents that already exist. Ideally, decisions should be made in a carefully coordinated sequence, taking into account the financial aspects of the development plan for an individual drug.  Decision-making is a dynamic process that changes over time, not a product.  This concept is true even within a single organization.
If decision making is a dynamic process, why do we continue to rely on outdated, static models such as spreadsheets for some of the most important decisions in the lifecycle of a product?
One misconception of calculating for decision making is that we are all using sophisticated software and technology to accomplish these tasks.  In truth, more often than not, one person or group is holding the company hostage by making company-wide decisions based on potentially incorrect and outdated spreadsheets.
INNOVATION
Meaningful innovations, catalyzed by the biotech and pharma industries are bringing novel therapies to the marketplace at a breakneck pace.  With the help of these inventions, people are living longer, healthier and better lives worldwide.  Clearly, the biotech and pharma industries have the capability to drive progress forward.
The typical approach of companies has been the development of new and improved therapies, undoubtedly a valuable contribution. However, the current market calls for an evolution in innovation, a brand new strategy.  For many drug manufacturers, this could involve streamlining an increasingly complex development and approval process.  According to a recent article in Pharmaceutical Manufacturing, next-generation innovation coalesces strategies in order to deliver clear, focused value and could involve targeted acquisitions and partnerships, personalized treatments, efficient outsourcing partners and properly integrated technologies.
Innovation in biotechnology is key to solving some of our biggest challenges such as treating diseases, addressing climate change, or increasing food security throughout the world. The pharma and biotech industries have created a positive impact on millions of lives through the relentless pursuit of excellence.  If drug development is by nature innovative, then the tools we use to accomplish this task must be flexible, dynamic and innovative as well.  In this era of ever-changing regulations, efficient organization and data management are critical tools in allowing innovation to spark and catalyze change.
 {{cta('2e9dbdde-6869-4656-aac3-4704247d8b83')}}