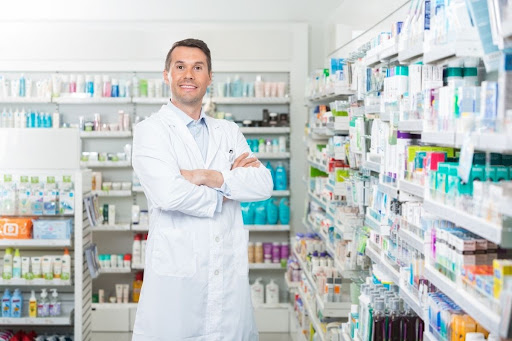 Table of Contents
The Development of Pharmaceutical Products and the Search for a New Cure
Pharmaceutical product development remains a big mystery for most people, and rightly so since it is a highly complicated process. Everyone benefits, however, from the efforts of pharmaceutical product inventors when they shop at a pharmacy store for anything from antibiotic ointment for a cut to vital prescription medicines for disease. The quest for new medicines and goods to help people stay healthy never ends since even when a cure for sickness is discovered, there are other illnesses like cancer for which a solution is still elusive.
Years of Searching, Years of Testing
Even when a new medication that provides a cure for a condition is found, it may take up to a decade to reach the market where it is required. This is due to the FDA's requirement that all medicines be carefully evaluated so that the new drug harms no customer.
These tests take so long to complete because all medicines must be examined for long-term and short-term adverse effects. Not all medication passes inspection, and if the side effects are discovered to be worse than the illness itself, the drug and all of the effort that went into it are abandoned.
Pharmaceutical Product Development Costs: Who Pays?
As a result, it is easy to see why prescription medicines may be costly. This is especially true for medicines that treat uncommon illnesses. Suppose only a few people in a society will be buying a drug and using it for a cure. How will a drug company pay for the development costs that efficiently run into millions of dollars?
Should the taxpayer foot part of the bill for this research? Should the expense be passed on to individuals who purchase medicines for more common illnesses, causing them to pay more? These are issues that we must all consider as pharmaceutical product development work progresses into the future.
Product Development for Pharmaceuticals
Pharmaceutical product development encompasses a broad range of operations, from preclinical testing through clinical development, product launch problems, and other pharmaceutical product development-related activities. Many online and offline companies have a worldwide commitment to quality and delivering strategic solutions for compound pharmaceutical products and market development. They have a large-scale infrastructure, committed project teams, cross-functional therapeutic units, and new technologies. These organizations are research institutes that provide pharmaceutical product discovery, development, post-approval services, and various partnership programs. These businesses' clients and collaborators include pharmaceutical, biotechnology, medical equipment, educational, and government institutions. The team comprises numerous pharmaceutical experts whose primary responsibility is to help clients develop new products and line expansions.
Companies can optimize returns on R&D expenditures and accelerate the delivery of safe and effective medicines to patients using the appropriate methods, new technologies, and therapeutic expertise for pharmaceutical product development. Pharmaceutical R & D activities are often split into two main units: discovery and development. Discovery is aimed towards both novel chemical and biological things. Chemical, biological, pharmaceutical growth, drug security and metabolism, clinical research and development, and medical transactions are all development activities.
Pharmaceutical product development entails using appropriate technical knowledge on various issues concerning the formulation of medicines for immediate or tailored release. The most recent advancement in pharmaceutical product development technology is the ability to produce poorly soluble medicines. Technical transfer problems associated with upgrades and legalization are also part of pharmaceutical product development. Pharmaceutical product development also includes the capacity to design and package medicines to provide the most significant degree of consumer satisfaction.
Companies assist the pharmaceutical product development process by guaranteeing accuracy, quality, and experience and ensuring that projects are executed effectively and professionally. Drug substance manufacturer selection, clinical support valuation, development pre-formulation, formulation development, and development procedures are among the pharmaceutical product development services offered.