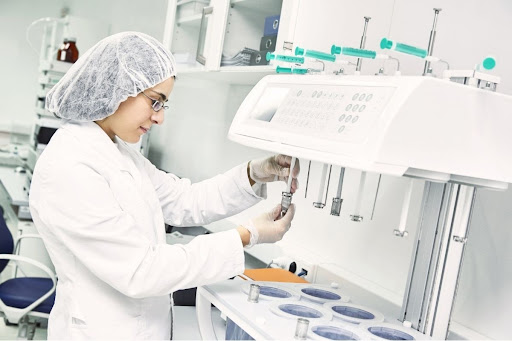 Table of Contents
The Benefits of Pharmaceutical Manufacturing
Pharmaceutical manufacturing is the most significant industry in the world of medicine. The advances and technologies that have resulted from it have made many areas of medicine feasible that did not seem to be possible before its introduction. This is a science whose principles are similar to those of chemical engineering.
The creation of components that are required in the pharmaceutical industry is one of the main sectors. It does not end there; it also handles the commercialization of the goods to the more significant pharmaceutical industry. Here are some of the benefits brought about by this area of research.
This area of engineering has been shown to offer a plethora of job possibilities for pharmacy graduates. Graduates are equipped with cross-sectional skills that enable them to operate in a variety of industries. Graduates in this area are in great demand in various technology-related businesses, including biotechnology, nanotechnology, biomedical, food and additive industries, cosmetic industries, and dairy farms, among many others.
Many illnesses emerge daily, and pharmaceutical engineers are responsible for combatting these diseases utilizing cutting-edge medication. To make this a reality for pharmaceutical graduates, they must have solid expertise in this field and a great lot of patience.
Graduates must work hard to stay relevant in this competitive, demanding, and yet rewarding profession. They must understand how to utilize current medications and create new ones in the future so that the world may become a healthier place to live with fewer illnesses.
The truth is that viruses are found regularly, and they all prove to be very harmful to humans. As a result, pharmaceutical engineers must be armed with cutting-edge technology and instruments to rescue humans from potentially fatal medical problems caused by these viruses. The discovery of medications capable of combating spreading illnesses and other health risks is a key component of this area.
Graduates can also create a livable environment in which people can live without worrying about diseases and illnesses. This area of engineering also offers a complex infrastructure for the development of medications. Pharmaceutical engineers go through training sessions to learn about different medicines and managing procedures like manufacturing, packaging, and labelling.
As a result, pharmaceutical manufacturing has a high ability to produce high-quality medicines and sophisticated programs that assist in developing remedies for future health problems. Furthermore, it offers graduates entering the area of medical science a lucrative job. Graduates who are technologically sophisticated and have wide industrial knowledge are qualified to operate in foreign marketplaces where most pharmaceutical firms conduct recruiting campaigns. Graduates work in information systems, product quality systems, manufacturing systems, and supply chain management systems.
Pharmaceutical Manufacturing and Its Importance in the Medical World
Pharmaceutical production has achieved significant advances in the medical field. It has produced medications and therapies for both standard and critical illnesses. It has created medications to treat the most lethal illnesses, including infectious diseases, cardiovascular problems, sexually transmitted diseases, and cancer. It has expanded the scope of pharmaceutical engineering. It has also produced critical vaccines and medicines that may protect against hepatitis B, hepatitis C, and polio. It has also made significant contributions to veterinary research. Pharmaceutical manufacturing companies have produced important medicines that can rescue animals from deadly illnesses.
Pharmaceutical production and pharmaceutical engineering have made significant contributions to medical research, which is widely recognized throughout the globe. But they are still striving to make a difference and rid the world of illness. They are conducting an increasing number of research projects and investigations to create efficient and cost-effective medications. They are working hard to enhance the efficacy of current medications and create new ones for future usage.
It covers a broad scope. It includes all processes, from the search for efficient raw materials to delivering medications to the market. It takes years to conduct research and discover a viable treatment for a specific illness. They first discovered a biological and chemical material with the potential to treat illnesses, and then they converted those substances into proper medications. It also commercializes pharmaceuticals for the medications to reach patients on schedule. Pharmaceutical manufacturing is not only concerned with the manufacture and distribution of medicines to the market. They are concentrating their efforts on the development of mass-produced medications to satisfy the increasing demand.