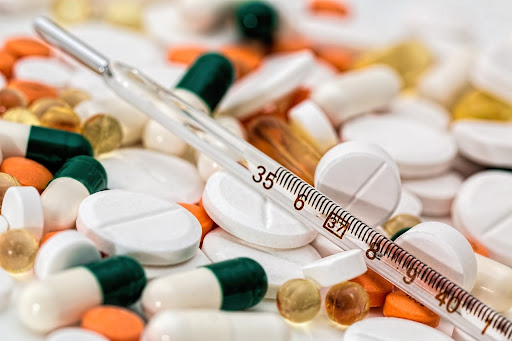 Table of Contents
Pharmaceutical Manufacturing and Its Industrial Definitions
When producing a single medicine, the process goes through many stages in pharmaceutical manufacturing. Design conception, development, withdrawal, processing, refining, packing, distribution, and storage are the stages. When all of the stages are performed correctly, the whole manufacturing process is finished. To manufacture vital medications and other pharmaceutical goods, pharmaceutical manufacturing facilities must follow this hierarchy of stages.
The whole pharmaceutical manufacturing process may be broken down into two main components. The first is known as the primary processing step, and it is responsible for producing active pharmaceutical components. This phase also involves several research centers run by experienced and talented pharmaceutical engineers to offer efficient pharmaceutical ingredients.
The second unit is known as the secondary processing step, and it is responsible for converting active pharmaceutical components into desired medications. As a result, this phase comprises final medication processing procedures to produce goods that may be utilized as pharmaceutical products in different healthcare facilities to administer to patients suffering from various health problems.
The finished pharmaceutical products come in a variety of forms, including solid, semi-solid, and watery. Capsules, pills, ointments, creams, and other solid forms are prevalent. Gels, solutions, suspensions, emulsions, and injectables are all examples of liquid medicines. 
Vitamins, antibiotics, synthetic hormones and medicines, glandular products, vaccinations, and other pharmaceutical goods are among the most often produced pharmaceuticals. These factories also produce safety and dressing materials and safety equipment to guarantee the total safety of the employees in these plants.
The Advantages of Pharmaceutical Process Development
Pharmaceutical process development encompasses a broad range of tests and processes, all of which are designed to ensure that your pharmaceutical business operates at peak efficiency. As a result, many pharmaceutical manufacturers seek outside assistance from pharmaceutical consulting firms to help their businesses create optimum efficiency at the lowest possible cost per all applicable rules and regulations. Pharmaceutical consulting companies may also assist with the manufacturing, financing, distribution, marketing, and program management of each product or company, providing knowledge that would be difficult to acquire on one's own.
Process development, validation, and stability testing programs are just a few of the primary services provided by a pharmaceutical consulting company. What they can do is help your pharmaceutical business decrease expenses such as manufacturing costs, distribution costs, and so on, ensuring that your company is operating at peak efficiency. In addition, they can guarantee maximum productivity by assisting you in identifying red flags and mistakes in your process development, which may save you thousands of dollars in time and money.
Pharmaceutical consultants will provide you with clear, flexible guidelines that you can instantly use for your company. A pharmaceutical consulting company may give you pharmaceutical experience in their approaches to product development, research, and operations management by utilizing the appropriate methods and creative techniques. They may aid in delivering safe and effective treatments, improving product quality, and maximizing profits for your company and its shareholders. Why lose thousands of dollars and thousands of hours of productivity because your process development is flawed? No company in the world can afford to do so. That is just a poor business choice.
Pharmaceutical consulting firms may also assist you to stay up to date on new technological developments that might help you enhance your product or increase your manufacturing capacity. By staying current on all of the latest technology systems and advancements, you will be able to take more significant strides toward improving the efficiency of your product. Process development testing encompasses a wide variety of services, including clinical support assessment, business plan assistance, process mapping, competitive analysis, and so on. They will provide a clear picture of what your business is doing incorrectly and what it is doing well to guarantee that your pharmaceutical company is doing everything possible to succeed.