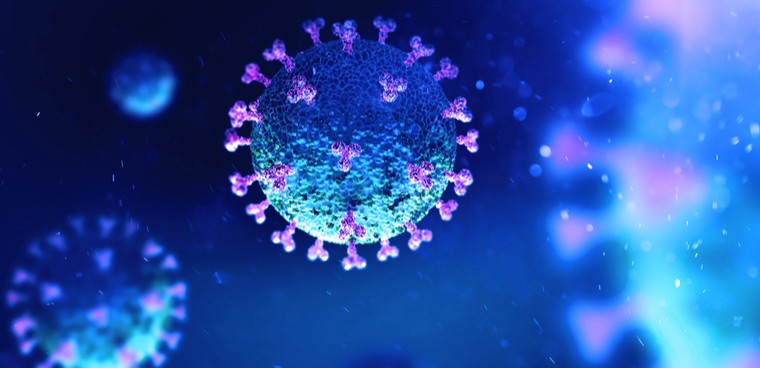 Getting through Covid-19 seems to be easy for some of us. Although the long-term effects aren't known yet, few people seem worried about long-lasting damage, especially if they never had severe symptoms.  Maybe people should be concerned: a hill of evidence is starting to accumulate, pointing to long-lasting damage from Covid-19. While it is not surprising that Covid-19 could infect any tissue throughout the body, given the ubiquitous distribution of ACE-II receptors, the real surprise might lie in how and why it pops out again
A likely place to find long-term damage is the brain, since there are many ACE-II receptors in critical areas such as the hypothalamus. Troubling reports of confusion, delirium, memory loss, fatigue, and depression, are some of the long-lasting effects patients are reporting. The viral fatigue can be the only symptom some people ever experience, and for others, it has proven to last for months after their other symptoms went away. For others, biochemical changes leading to chronic depression and anxiety might linger for weeks or months, potentially much longer. The delirium and confusion associated with the brain damage caused by Covid-19 can remain: in the words of one patient, "Covid has killed me" – a reference to the fact that she suffers debilitating confusion, can no longer walk, and suffers from soul-crushing depression.[1]
Perhaps one of the most interesting ways that Covid-19 intersects the brain and at the same time underscores the complex interconnection of the body's systems concerns how it affects our breathing. In what has called "happy hypoxia" – or more accurately, silent hypoxia – nearly asymptomatic patients have had stunning, profound levels of oxygen deficit. While SPO2 levels below 80% can result in impaired cognition for most people, and below 75% typically results in loss of consciousness, some Covid-19 patients present with far lower levels – as low as 50% – yet seem fine.[2] Fine as in, they're happily texting away, oblivious to any danger they might be in, and reporting no discomfort related to their breathing. It's thought that this constellation of symptoms might be due to a lack of communication from the brain centers responsible for breathing. Although more research is needed to support the hypothesis, it could explain the profound hypoxia – and the utter lack of awareness that suffers have.
Other problems also occur and never go away – or they do so in such an asymmetrical fashion that sufferers can be held hostage by symptoms, even when they remit for the occasional good day. A special kind of post-traumatic stress disorder, post-intensive care syndrome, seems to haunt a great many survivors. Some of the condition is psychological: being treated in isolation and breathing with a mechanical ventilator can be extremely traumatic. But other components may be physical: sufferers complain of chest tightness and shortness of breath. Since many will have alveolar damage, and perhaps permanent scarring in their lungs, the seemingly reasonable question of whether these symptoms are primarily psychological becomes a chicken-or-the-egg type of ordeal. Furthermore, post-intensive care syndrome presents commonly as a hospital-acquired delirium. As one critical care fellow at UCSD reported, "I had one patient who came to our ICU recovery clinic, who told me that he was in a half-conscious state the whole time. He thought the nurses were hooking up poisonous snakes to his arms." [3] About half of long-term (20 days or more) ICU patients seem to have some long-term affliction following their time in the hospital.
Regardless of the differences in manifestation, early March Covid-19 survivors are still showing the symptoms, in some cases, over 100 days later.[4] For many people, the most enduring symptom is intense bouts of viral fatigue. The fatigue often (but not necessarily) presents as irregularly occurring, sudden attacks of body-draining bone-weariness that make it impossible to do anything, sometimes even making it difficult to leave the house. Some sufferers report that it intensifies throughout the day, with milder morning symptoms that give way to debilitating fatigue, usually the afternoon or the evening. Sleeping provides only a brief respite, followed by day after day repetition of the cycle.
Nobody knows how long these things will go on, nor do we know who will get better and who will not. It bears repeating that most cases don't result in serious disease, and many of us may never even know that we had it. In other words, Covid-19 is not worth panicking over. But it is worth taking seriously.
[1] Cormier, Z. June 22, 2020. Future. How Covid-19 Can Damage the Brain. https://www.bbc.com/future/article/20200622-the-long-term-effects-of-covid-19-infection.
[2]  
https://www.nytimes.com/2020/04/20/opinion/sunday/coronavirus-testing-pneumonia.html.
[3] Edwards, E. March 28, 2020. Post intensive-care syndrome': Why some COVID-19 patients may face problems even after recovery < https://www.nbcnews.com/health/health-news/post-intensive-care-syndrome-why-some-covid-19-patients-may-n1166611>.
[4] From testimony on Good Morning Britain. June 24, 2020. <https://www.youtube.com/watch?v=nMbQlzqZZKs>.