A very close and trustworthy colleague in the industry has stated that the magic of the lab is the absolute random, disarray of work that leads to producing the best drugs.  The way that different pharma companies operate during the drug development process and the way they collect, analyze and distribute the data is unique to that company.
Result: The successful drugs we have today.
On the other hand, industry pressure, government regulations and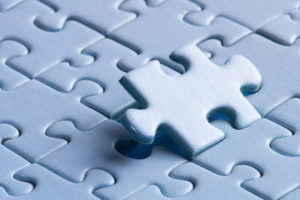 financial responsibilities have pharma looking inward to see how changes in the drug development and manufacturing process can be streamlined and efficient.  A common answer to the problem of efficiency is standardization.  There are multiple benefits of standardized data:  better communication, savings of time and resources, ease of comparison and enhances collaboration between scientists and outside partners.  According to Nicola Tambascia of Clinipace, more regulatory agencies worldwide are beginning to require standardized data as part of the submission process.
"Officials at the Food and Drug Administration receive hundreds of applications each year that reference thousands and thousands of pieces of data, so you can imagine how confusing that could be without standardization."
– Nicola Tambascia of Clinipace
Standardizing lab or analytical data aids in the collecting, transition and submitting of data, as well as being less time consuming and expensive. One collective that is leading the way to this standardization process is the Allotrope Foundation, an international consortium of pharmaceutical and biopharmaceutical companies with a common vision to develop innovative new approaches for handling data in R&D.  Initially, the focus of the Allotrope Foundation was analytical chemistry, but their focus has been expanding.  The Allotrope Framework will enable cross-platform data transfer, facilitate data sharing, and vastly increase ease of its use, giving rise to a new generation of software applications built to leverage any data from any analytical instrument.
According to a recent evaluation of the pharma and healthcare marketplace by the McKinsey Institute, over 200 businesses created since 2010 are developing tools for the purpose of collecting, storing and analyzing healthcare information.  Access to this level of information is unprecedented in history, and will undoubtedly revolutionize the pharma and healthcare landscapes.
The ability to collect and standardize data is an idea that many companies are striving towards.  Whether or not that standardization takes away from the "magic" of working in the lab with the chaos and unpredictability of capturing lightning in the bottle, or it just allows that magic to be controlled and harnessed is a question that remains to be answered.
My experience is that adapting to the changing climate, especially when that climate is being driven toward controlling costs while bringing drugs to market faster is the only way to go.  Allotrope and members are striving to a goal that will allow that magic to thrive, while standardization allows our industry to continue to concentrate on what we do best:  make successful drugs that save countless lives.
{{cta('2e9dbdde-6869-4656-aac3-4704247d8b83')}}