Stop me if you've heard this one. Three guys walk into a bar—a lawyer, an oil executive and a pharmaceutical CEO.
Well, never mind. If you're an American, chances are the pharmaceutical CEO is the bad guy in this joke.
Grim Statistics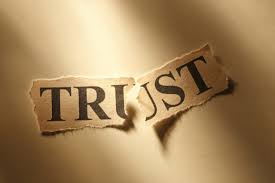 According to a recent Gallup poll on the public perception of 25 different industries, only the federal government is ranked lower by Americans than the pharmaceutical industry. In addition, in 2016 drug companies registered their worst showing in the 16 years that Gallup has been tracking public perception of different sectors. In fact, the overall rating of the pharmaceutical industry has suffered, with 28 percent of Americans having a positive view of drug makers and 51 percent holding a negative view. Overall, Gallup calculated that the pharmaceutical industry has a rating of negative 23.
To put this rating in context, only five sectors registered negative ratings. In the eyes of the American public, the pharmaceutical industry is in the same class as the federal government, lawyers and oil companies. Although to be fair to lawyers and oil companies, they were not distrusted as much as drug makers.
In conjunction with the Gallup poll, the 2017 Edelman Trust Barometer reveals the largest-ever drop in trust across the institutions of government, business, media and NGOs. The credibility of leaders across industries is also in question: CEO credibility dropped to an all-time low of 37 percent, plummeting in every country studied, with 53 percent of respondents believing the current overall system is both unfair and offers little hope for the future. Only 15 percent believe the system is working, and approximately one-third are uncertain. Trust levels are astonishingly low in some of the most critical industries globally, and public perception of the pharmaceutical industry is rated lower than both the fashion and entertainment industries.
Wait, what?
Could it really be true that the Kardashians and Michael Jordan are more trustworthy than Pfizer and Merck? For an industry that thrives on innovation, patient care and improving lives, the question remains: when did drug companies become the bad guys?
Actions Speak Louder than Words
Although the public perception of the pharmaceutical industry is suffering, not all the news is bleak. Based on the Edelman report, there are specific actions and responses that individuals, businesses and drug companies can take to repair a damaged image. These actions involve three main areas: accountability, transparency and accessibility.
In this case, actions speak louder than words. The American public is increasingly distrustful of institutions, instead, looking to peers for opinions and counsel about credibility in the market such as peer-to-peer healthcare. Government officials, regulators and pharmaceutical companies would be advised to take this trend seriously. Consumers are demanding greater transparency, accessibility and accountability in their interactions with companies.
In the Edelman trust report, 80 percent of people believe that businesses must play a role in addressing societal issues. These social issues must be addressed at the top, by company leadership. CEOs must focus more on making a positive long-term impact and addressing social issues rather than on short-term financial results. Although this may seem counterintuitive in running a business, the pharmaceutical industry is in the business of people, and societal issues concern modern day consumers.
Drug companies are responsible for a steady stream of novel medicines and treatments that are producing unprecedented patient outcomes in tackling intractable diseases as HIV, cancer and hepatitis C. Unfortunately, the controversy over the cost of prescription drugs may be overshadowing advances made by the pharmaceutical industry.
This is a dangerous situation for all businesses, but especially for the pharmaceutical industry. Estimates suggest the intangible assets of a company such as reputation represent as much as 60 percent of a corporation's market capitalization; a company's reputation is potentially its most valuable asset. The basics of trust are simple and should be cultivated and invested in by drug companies with the same care and attention provided to other assets. In doing so, the pharmaceutical industry has the chance to rewrite their story, transforming public perception and the healthcare landscape simultaneously.
{{cta('f37d0f23-db8f-4e7a-bb8d-8b80afd9fac0')}}