Pharmaceutical companies are one of the major beneficiaries of emerging technologies.  From innovative ideas for developing new drugs to customer engagement, drug manufacturers are increasingly resorting to cutting edge digital technology to streamline business and improve efficiency.  Nowhere in pharma is the boom in technology more beneficial than in data management, an area where many drug companies struggle to organize and manage massive quantities of information.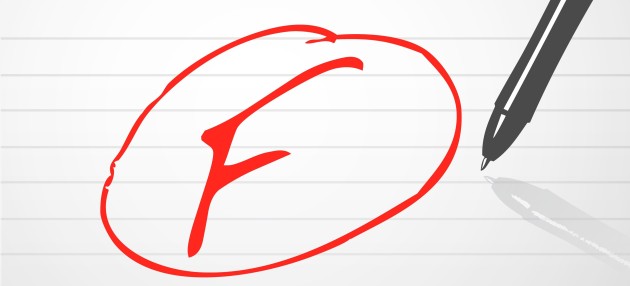 As the regulatory landscape increases in complexity, the demand for improved
data management and analytics will increase as well.  With all the new challenges that these trends create, digital data management is an innovation that pharma companies should have in their toolbox.
Below are the top five reasons that your current data management system is failing your company:
#1 Waste of Time
Drug manufacturers are responsible for generating and managing tremendous amounts of data generated in support of potential new drug products.  The average length of time for a drug to travel from the lab to the market for patient use is 12 years, with less than a ten percent chance of success for a new drug that begins clinical testing to even make it to market.
In addition to the low odds of success, according to the Allotrope Foundation, "Scientists spend greater than 50 percent of their time searching for data that already exists."   In a climate where time equals money coupled with the low odds of success for any new drug to be successful, the question is not "why should we manage our data digitally," but "how soon can we put a system in place?
#2 Inefficiency is the Rule, not the Exception
Gone are the days of manual data management and stacks of lab notebooks piled in corners.  Businesses now have access to applications and software that can automate the entire data management process, including generating complicated reports in seconds.  If manual activities and duplicate data are removed, and critical data are captured, your regulatory documents are more likely to be prepared, filed and accepted seamlessly.  In turn, that means your drug product can hit the market sooner.  Utilizing the right software application also improves collaboration between departments, suppliers, distributors and collaborators.
Comprehensive access to the multitude of data allows drug manufacturers to mine data in various ways and plan future strategy accordingly.  After all, the work to generate the data has already been done, why not extract as much information as possible?  Understanding various scenarios gives you the power to operate more efficiently and make better decisions for the project.
#3 Decentralized: Data, Data Everywhere
When a project is successful and a product is ready to hit the market, data need to be localized in one central location for ready access.  Missing data, multiple copies of critical reports, and duplicate data can derail projects, distracting from a pharma company's core business objectives.  Centralized data management improves data access for all users in multiple projects, regardless of their role or geographic location.
#4 Inflexible
The FDA has reviewed your NDA and has a "few" questions for you to address before moving forward.  Can you address those questions quickly, completely and with confidence?
Hint:  For a successful project, the only right answer to this question is YES.
One of the major challenges that pharma companies face is the need to rapidly respond to the needs of multiple projects in order to better service their operations.  If requirements are not met on time, or questions and concerns addressed rapidly, it can put a company in danger of sustaining serious losses in time and money.  Data management through the appropriate software application provides quick answers, allowing for adjustments and course corrections early in the project timeline.  Flexibility in data utilization improves the speed with which companies can adjust to new market requirements, or identify problems early in the process.
#5 You Are Working for Your Data, Your Data is Not Working for You
Pharmaceutical companies face a mountain of data, increasing regulatory burdens, and the stakes are higher than ever before.  Is there any way to make lemonade out of the current crop of lemons?  The answer, as it turns out, is a resounding "yes."  Data are one of the most valuable pieces of a successful launch of a new drug, and yet many drug companies do not fully utilize the plethora of data collected in the process of bringing a new drug to market.
Victoria Petrock, a principal analyst at eMarketer, emphasizes the importance of data and data management systems in the pharmaceutical industry.
"Effective data management systems can help provide companies with the "bigger picture" more efficiently and help them make quicker decisions as market conditions change,  In other industries, such systems have helped to reduce costs and streamline decisions making."
For better or worse, we are living in an age of data.  As ubiquitous as water, data flows freely, generated by individuals and the devices with which we interact. During one minute on the Internet, here is the amount of data generated:
216,302 pictures are posted on Facebook
6.9 million videos are viewed on Snapchat
400 hours of new videos are shared on YouTube
99,000 requests are made to Siri
Although pharma companies may not turn to Snapchat on a regular basis, the statistics illustrate the tremendous impact data and technology have on our everyday lives. With the right system, drug companies are poised to identify, collect and utilize their data in creative ways that benefit both drug companies and consumers.
The above list is only the beginning of what the right data management software application can accomplish for drug companies.  Digital technology in data management is more than just streamlining regulatory filings or improving long-term ROI.  Effective data management can help pharma companies develop innovative products and personalize medicine, and in the process, improve patient health and save lives.
{{cta('2e9dbdde-6869-4656-aac3-4704247d8b83')}}