About Our CMC Solution Services
Company Overview
Rondaxe is one of the largest and most experienced international CMC consulting groups in the world. We assist both virtual pharma/biotech companies and multi-national pharmaceutical clients from early development through commercial manufacturing. Services include comprehensive CMC solutions, drug development, manufacturing and global regulatory strategies. [Re]source™ is our proprietary pharmaceutical process software to assist clients with data management, cost of goods, productivity analysis and other features.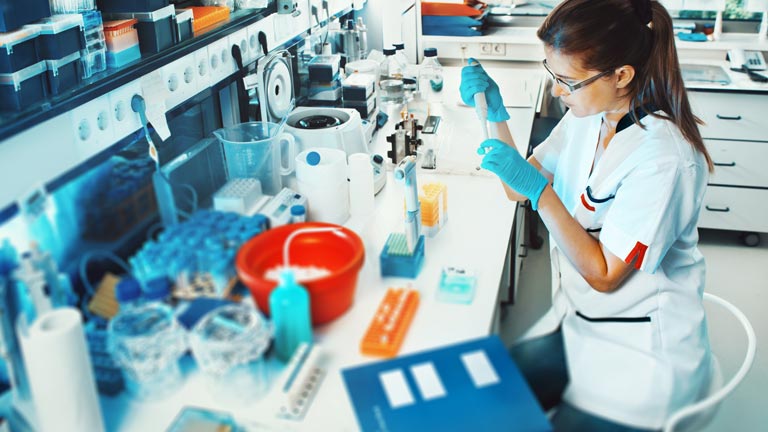 Science. Experts. Fit-for-Purpose.
Rondaxe is comprised of experts in the fields of chemistry, pharmaceutics, analytical development, route scouting and scale up, GLP/GMP manufacturing, distribution and commercialization of drug product. Our group is experienced and always up-to-date. The Rondaxe Team includes a network of subject matter experts readily available to add expertise to your specific development and manufacturing challenges. We have an extensive list and knowledge of pharmaceutical service providers to ensure the outsourcing partners you select are fit-for-purpose—and at the right price—for your stage of development.These terms add up to The Rondaxe Way of accelerated and informed decision-making. We eliminate the "white space" between project milestones that force you to wait for analysis or understanding of implications that slow down your progress. These are hidden costs we uncover and eliminate. Collectively, Rondaxe has been through early development to full commercial success dozens of times, not once or twice. Ours is a consultancy of breadth and depth, networked to global subject matter experts for the quickest answers and most up-to-date expertise.Rondaxe takes our name from a lake in the beautiful Adirondack Mountains in upstate New York. Like our namesake, we've been a contributing member of our ecosystem for many years. We bring clients both calm and depth among heightening challenges as compounds progress from discovery to IND, from IND to NDA, and on to successful commercial production and market launch.
Contact us to discuss how we can help you.
Client. Partner. Strategic Relationships.
Since our founding in 2001, these are the terms of affiliation Rondaxe has lived by to serve the industry based on mutual respect. Our industry experts and project managers are side-by-side with you from process development, agency interactions and filings, negotiations and contracts with service providers, to commercial supply chain management and final commercial success.
Quality. Compliance. Regulatory.
We understand the regulatory implications of process and development decisions, and we'll be there for your meetings and filings with FDA and other regulatory bodies. For assured quality and full compliance, let us assist you in the robust evaluation of your current or prospective service providers (vendors), and overall manufacturing processes and strategies.