I have been reading countless articles and blog posts about the pharma industry's inability to utilize the data we produce on a daily basis in our development life cycle. Article after article details how we are not utilizing, optimizing or constructively taking advantage of the benefits the data produces, BUT……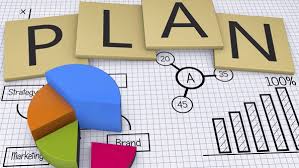 ….not one article tells us how.

Let's look at some solutions to accomplish the task of making your data as effective as possible; in other words, making your data work for you.
ORGANIZATION
"Knowledge workers spend over 50% of their time searching for data that already exist." – Allotrope Foundation
Quite a profound statement. One in which I have heard before and believe to be true. Fortunately, this problem has a fix with some patience and time management. Data builds up and needs to be organized in meaningful ways, accessible to team members in an organization. Data cannot be stored by one person's process and needs to be stored for easy retrieval and recall in a universal fashion so all can search, find, and retrieve. We all wear many hats in pharma and our time is limited. What could you do with the extra 50% boost in time you would receive if you weren't searching for your data?
PURPOSEFUL DESIGN
Here is one of the most important realizations a pharma or biotech company can come to regarding their data management system: document management systems are designed by SOFTWARE companies, not PHARMA companies.
That would be great if the FDA was in the business of approving software……….
The way we need to organize our data regardless of whether it is analytical data, batch records, stability reports or manufacturing data is completely different, more complicated and even alien to software providers. We need to review and purchase systems with pharma specific logical context in mind, not software context. This shortcoming is especially apparent when preparing for submissions–current management solutions are simply not built for the drug development life cycle. This lack of flexibility and purposeful design hurts biotech and pharma companies when they are at critical stages in the development cycle.
When facing filing deadlines and eventual approval or sale of assets your data management system is key for a clean dossier and tech transfer. A smooth transition with well-organized data can inspire confidence in customers and make the difference between a successful sale for top dollar, or a nightmare that causes frustration all around, only to fall through at the last moment.
Adhering to the principles of organization and data management created by pharma for pharma will allow your company to take a drastic leap forward in controlling and harnessing your data to ultimately accomplish your goals.
{{cta('2e9dbdde-6869-4656-aac3-4704247d8b83')}}