President Trump has made clear his desire to lower or even eliminate regulatory barriers for businesses; now he has brought this mandate to the door of the FDA as well.  In a recent meeting at the White House, President Trump notified pharmaceutical leaders that his administration would reduce taxes, regulations, and streamline the product approval process.  In turn, the pharmaceutical industry is expected to lower drug prices and bring manufacturing jobs to the United States.
Deregulation and Accelerated Approval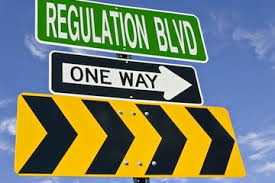 Trump has repeatedly focused on the FDA review process for new drugs and devices, stressing that patients "need … new and innovative medical products."  Not surprisingly, this announcement was met with a mixture of elation and trepidation.
"Supporters of the idea that drugs should be tested for efficacy before being sold are in for a long four years," commented Douglas Sipp of the Riken Center for Developmental Biology.
Not all consumers are in favor of extensive testing and a modest approach to drug approval.  Patients suffering from terminal illnesses with little or no options for treatment are often willing to accept less testing in exchange for more treatment.  "Most patients in that situation would like to gamble," according to USC health economist Darius Lakdawalla. "They'd like to swing for the fences."[1]
In the United States, it takes an average of 12 years for a new drug to move from the laboratory to market, with only 1 in 5,000 drugs approved[2].  Further complicating the process, FDA regulations and requirements have expanded and multiplied.  In 1980, the typical drug underwent thirty clinical trials involving about fifteen hundred patients.  By the mid-1990s, a new drug had to undergo more than sixty clinical trials involving nearly five thousand patients[3].
75% to 80% of Regulations May Be Unnecessary
President Trump blamed excessive government regulations for creating a cumbersome FDA approval process.  The executive order that he signed January 30th 2017 reducing regulations is the first step in condensing the approval process and potentially giving patients rapid access to new treatments.  According to the order, for every new regulation the federal government adopts, two existing ones must be eliminated.
"We're going to be cutting regulations at a level that nobody's ever seen before and we're going to have tremendous protection for the people, maybe more," Trump said.  What this statement translates to in practice remains to be seen, since it seems to be at odds with his mandate to cut regulations and hasten the drug approval process.
Less Regulation:  Boom or Bust?
The response to the executive order was mixed.  Stephen Ubl, CEO of PhRMA, the trade association for the pharmaceutical industry, was optimistic in a recent news release. "Our industry takes seriously the concerns raised about the affordability and accessibility of prescription medicines," he noted, calling the meeting both productive and positive.
On the opposite side of the fence, Public Citizen, a consumer watchdog group, voiced their concerns. The director of its health research division, Michael Carome, M.D., called Trump's promise to cut FDA regulations by 75 to 80% "preposterous" and warned it would gut the agency's ability to protect the public, in addition to resulting in "countless preventable deaths, injuries, and illness across the US[4]."
While the announcement is certainly dramatic, the implementation of the order raises practical considerations.  There is the potential for meaningful reduction of conflicting and burdensome regulations, possibly removing pointless red tape.  This would not only benefit the pharmaceutical industry as a whole, it could also improve access to much-needed treatments for patients as well. Ultimately, the pharmaceutical industry must work hand in hand with the FDA in order to ensure that patients are the primary concern.  In the pharmaceutical industry, patient safety is simply good business.
{{cta('f37d0f23-db8f-4e7a-bb8d-8b80afd9fac0')}}