Pharmaceutical Companies: Research And Development
Pharmaceutical Research And Development
Pharmaceutical research and development is a vast topic that encompasses many aspects of product creation and analysis. As a consequence of the extensive breadth of the pharmaceutical industry's research and development activity, there exists a wide range of unique development plans as a whole to deal with the great number of fundamental problems connected to the task.
More Effective Drug Therapies
As a consequence of the extent to which pharmaceutical research is dispersed and diverse, a disproportionately high number of pharmaceutical firms involved in it are now working both online and offline to accelerate the completion of their current projects. Bold new, creative development ideas and more progressive project management concepts and methods have contributed to creating newer, more effective goods and treatments.
Defining Research And Development
Pharmaceutical research and development are often divided into two distinct areas, with research being one and development being another. As a general rule, pharmaceutical research is focused on biological and chemical factors. On the other hand, the development includes a wide range of problems, including but not limited to medication and treatment development, safety and security concerns, clinical research and other medical elements.
Legal Considerations
Another aspect of pharmaceutical research and development concerns the plethora of legal problems that affect the pharmaceutical business, such as patents and transfer formalities. After the development process on medication has been finished, the testing procedure to ensure viability and safety may take up to 10 years. However, in the end, all of the intricacies of pharmaceutical research and development come together for the common aim of creating effective and inexpensive medication treatments.
Why Choose Rondaxe Pharmaceutical CMC Consulting And Software
Rondaxe is one of the world's biggest and most experienced CMC consulting firms. We help both virtual pharma/biotech startups and multinational pharmaceutical customers from early development to commercial production. Comprehensive CMC solutions, medication research, manufacturing, and worldwide regulatory strategies are all included in our services. [Re]source™ is a unique pharmaceutical process software that enables customers to manage their data, cost of products, and productivity analysis, among other functions.
Science. Experts. Fit-for-Purpose.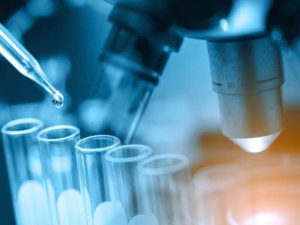 Rondaxe's team of experts includes specialists in chemistry, pharmaceutics, analytical development, route scouting, and scale-up, GLP/GMP production, distribution, and commercialization of pharmaceutical products. Our team is knowledgeable and constantly up-to-date. The Rondaxe Team is comprised of a network of subject matter specialists who are ready to provide knowledge to your unique development and production problems. We have a comprehensive list and in-depth expertise of pharmaceutical service providers, ensuring that the outsourcing partners you choose are appropriate for your stage of development — and at the correct price.
These phrases together refer to the Rondaxe method of rapid and informed decision-making. We remove the "white space" between project milestones that forces you to wait for analysis or comprehension of potential consequences, thus slowing your progress. These are unrecognized expenses that we identify and remove. Rondaxe has collectively progressed from early development to commercial success hundreds of times, not just once or twice. Ours is a broad and deep consulting firm networked to experts worldwide for the fastest responses and most current knowledge.
To learn more about Pharmaceutical Research and Development, contact Rondaxe at (315) 469-2800 today.
< Previous | Home | Next >