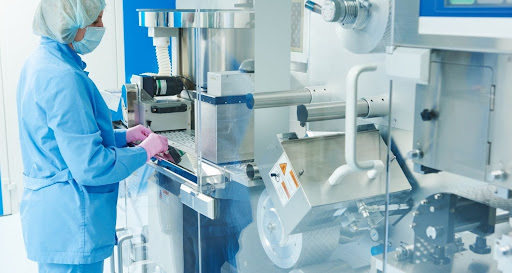 The pharmaceutical sector is one of the most strictly regulated industries. Quality management systems have a direct influence on end-product quality. However, the quality of these items reflects regulatory standards and the efficiency of the pharmaceutical practitioner's system.
The pharmaceutical industry, like the food industry, is directly utilized by consumers for local application (or internal consumption). As a result, pharmaceutical items' quality, safety and effectiveness must be ensured so that the consumer's health is not jeopardized. There is a clear need for high-grade pharmaceutical enterprises to assure high quality and safety.
Pharmaceutical companies must adhere to worldwide life science quality standards while producing, supplying or consuming pharmaceutical goods. There are internationally recognized organizations which oversee the quality of medication substances and medicinal products.
Every player in the pharmaceutical industry must comprehend and execute an adequate quality management system to satisfy the regulatory (and ethical) obligation of managing the completed medicinal goods' identification, safety, purity, quality and effectiveness.
Management of training, business procedures and paperwork, on the other hand, can be a challenge for most biotech and pharmaceutical organizations. We will look herein at quality management systems and how they are used to manage operations properly.
Systems Applications
Quality management systems in pharmaceutical goods can be used in pharmaceutical development for the following purposes:
Formulation development (container/closure system)

Manufacturing process scale-up and development

Manufacture of investigational products

Delivery system development (where needed)

Drug substance development

Development of an analytical method
Beneficiaries of Pharmaceutical Quality Systems
R & D Document Authors:

Effective quality management systems generate author documentation from compliance templates with ease. Writers do not need to modify their papers to meet the templates. When utilizing the new system's toolbar, Word users may create, amend, and even redline documents without leaving Word. 

Managers of R & D (Clinical, Regulatory and Pre-Clinical):

These personnel can utilize many forms of quality management pharmaceutical software systems, such as master control, to search, organize, and inventory various research records inside the safe, centralized quality management system. Managers can easily monitor project teams made of resources from several departments using the automatic routing and approval features of quality systems (even if the teams are working on multiple projects simultaneously). Advanced pharmaceutical quality management systems help improve communication from various regulatory bodies, suppliers and CROs – all integrated with the necessary paperwork. PDFs with bookmarks can be created automatically for document control purposes, or for regulatory filings using good quality management systems. Because the majority of pharmaceutical quality management software is a complete and linked system, authors do not need to cycle across disparate systems constantly (e.g. from word to e-mail and then to the document management system, and so on) to locate or revise a document; they can ultimately submit it for review or approval (quality management systems such as Master Control allow such actions to be undertaken within a single integrated system).

Management: Pharmaceutical quality systems are well-known in life science businesses for offering complete solutions on top of existing in-house capabilities. A business in need of specialized knowledge might hire a competent advisory team from quality management in order to examine the situation and map and establish these needs. Suppose the company needs training on the system's operation or help with system setup to meet particular requirements; in this case, pharmaceutical quality management systems provide whatever service level or support the organization requires.
Manufacturing/Operations:

These systems conveniently monitor all requirements, nonconformances and deviations throughout the development cycle. Pharmaceutical management systems ensure that all relevant employees get training on the most recent work instructions and standard operating procedures (SOPs). Similarly, these technologies automate training procedures and also make finding training data inside the centralized system easier.

Clinical Personnel: Within clinical precincts, pharmaceutical quality management systems relieve paper file backlogs which result in "black holes" of paperwork that are hard to discover. Because quality management systems are now computerized and automated, it is easy to search archives for trial paperwork (IRB information or protocols). Resumes, electronic document copies, e-mails, and other documents from various study locations are easily accessible in a single, centralized system.
To learn more about pharmaceutical quality management systems and how your company can benefit, visit rondaxe.com or call us at (315) 469-2800 today.