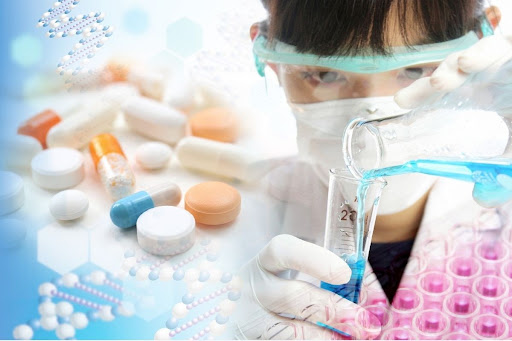 Table of Contents
Pharmaceutical Product Development and the Search For New Cures
Pharmaceutical product development is a mystery for most people (and rightly so, since it's a complicated procedure). When people go to a pharmacy for anything from antibiotic ointment for a cut, to strong prescription medication for a sickness, everyone benefits from the work that pharmaceutical product developers perform. Even when treatment for sickness is discovered, there are still illnesses like cancer for which there is no known cure.
Years of Searching – Years of Testing
It may take up to a decade for a new medicine to reach the consumer for whom it is required, even after it has been found to be the cure for a sickness. This is because the FDA mandates all pharmaceuticals must be properly examined to ensure that the new medication harms no customer.
The lengthy period of time it takes to perform these tests is due to the fact that all medications must be investigated for both long and short-term negative effects. Not all medications pass scrutiny; if the drug's side effects are discovered to be worse than the sickness, the drug and all of the labor that went into it are thrown out.
Pharmaceutical Product Development Costs
As a result, it's easy to understand how prescription medications might be costly. This is especially true for medications that treat uncommon disorders. How will a pharma business pay for development expenditures which may easily reach millions of dollars, if just a few individuals are going to purchase the medicine?
Should these expenses be passed on to those who purchase medications for more common ailments, causing them to pay more? Should the taxpayer foot a portion of the research bill? These are all issues to consider as the field of pharmaceutical product development evolves.
Consulting Provides a Wide Range of Benefits to the Drug Development Industry
Even for large-scale pharmaceutical corporations, using third-party pharmaceutical product development organizations has several advantages. Drug development services provide low-cost options for everything from formulation to clinical testing and commercial manufacture. Because up-and-coming biotech, pharmaceutical, and medical device firms often lack drug development skills, drug expansion and development services may aid these companies in providing better service to their customers (while also increasing profits for their own companies).
Small and big pharmaceutical, biotechnology and medical device firms also benefit from a variety of initiatives. Medical institutions can be certain that they will get the high-quality service they need thanks to dedicated project teams, scientific sophistication and years of expertise. Some drug development services are distinguished by their dedication to accomplishing their client's goals (with the greatest level of quality) while making the most effective use of time and resources. Personnel with extensive expertise take satisfaction in assisting pharmaceutical firms in providing innovative solutions to their specific problems. Detailed scheduling methods, plus a wide range of research and industrial-scale equipment, are accomplished on schedule and with high quality.
Companies which aid the process of pharmaceutical product development ensure their customers' projects are completed with speed and responsiveness, as well as with personal engagement and connection leveraging accuracy, quality and years of expertise. Pre-contract teleconferences with prospective clients' personnel are conducted to identify technical project scope and specialized formulation development methodologies, along with weekly updates through email and teleconferencing to address any critical challenges.
For more information on the benefits and development of new pharmaceuticals, simply visit rondaxe.com or call us at (315) 469-2800.