Best Pharmaceutical Developer In NY – What Does Pharmaceutical Developer Do?
What Does Pharmaceutical Development Entail?
Pharmaceutical development is the process of identifying and evaluating the methods required to turn an active pharmaceutical component into a drug product fit for its intended function. This will be for small-scale manufacturing of products to be utilized in clinical trials in the early phases of medication development. If the trials go well, the technique will need to be updated and refined before being manufactured commercially. The pharmaceutical development process starts with measuring the characteristics of the drug ingredient and identifying the important quality features of the medicinal product that are needed. This procedure will entail determining the drug's absorption and stability profiles and the best route of delivery (oral, parenteral, or local administration). It is critical to match the qualities of the drug material to the formulation required to achieve the clinical and commercial profiles. The qualities of a drug ingredient may significantly restrict the formulations that may be employed and need substantial research to match the desired profile. If clinical development is successful, pharmaceutical development of a commercial product is required, as well as the creation of a thorough knowledge of the drug ingredient and product features and its manufacturing behavior. The finished product must be safe, dependable, and efficient.
What Exactly Does A Pharmaceutical Developer Do?
A typical pharmaceutical developer spends most of his or her time in a laboratory exploring and studying how various chemicals interact with disease-causing cells and organisms. Furthermore, they look into how these chemicals interact with the human body to see whether they may be turned into new medications.
It takes a long time and a lot of money to develop new medications. This procedure is divided into three stages:
Discovery: Identifying novel molecules that can be used to cure illness

Development: Testing the new medicine on animals and people to ensure its safety and efficacy.

Manufacturing: Producing massive amounts of the new medicine for distribution
Developing novel medications requires a big team of Developers with knowledge in a wide range of scientific fields, including chemistry, biology, engineering, informatics, and medicine.
Pharmaceutical developers often focus on a single area of the drug development process. They could:
Create novel pharmacological remedies by combining natural and synthetic (man-made) substances.

Discover novel methods to employ current medications to treat various forms of sickness.

Investigate how illness affects the body and what causes specific forms of sickness to occur in certain individuals.

Investigate how the human body reacts to pharmaceuticals so that developers might create better, safer treatments. Drugs are tested on animals and people to guarantee their safety and effectiveness.

Determine the best formulation and dose for a certain medicine.

Improve the medication production process.

Ensure that prescribed drugs are of constant quality.

Provide advice to firms or government bodies, such as the Food and Drug Administration, on pharmaceutical development concerns.
Pharmaceutical Developers enjoy the gratification of spending their time exploring new methods to assist people battle sickness and remain healthy, regardless of where they choose to specialize in the drug development process.
Working Environment
Pharmaceutical Developers work for a variety of organizations, including big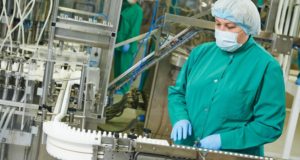 drug manufacturing and biotech businesses, contract research organizations (CROs), university institutions, and governmental agencies. Many of them operate in labs as part of a vast team of Developers and technicians discovering new medicinal remedies. Others educate and work in offices near universities or hospitals, monitor clinical drug studies, or manage large-scale medicine manufacture in manufacturing facilities.
Pharmaceutical developers deal with tiny chemicals and use modern computers and equipment to perform scientific tests. They must be exceedingly exact and detailed. They must also be patient since it might take several years for a team of pharmaceutical developers to bring a novel medicine to market.
< Previous | Home | Next >